Car Transport Service: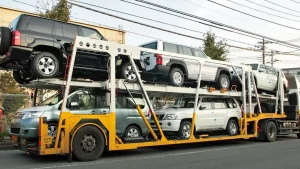 Choosing the right car transport service is crucial when you need to move your vehicle, whether it's for a long-distance move, a new purchase, or any other reason. Here are some steps to help you select the right car transport service:
Research and Gather Information:
Start by researching different car transport companies. You can do this through online searches, checking with local auto dealerships, and reading reviews and testimonials. Make a list of potential service providers.
Verify Credentials:
Ensure that the car transport service is licensed, insured, and registered with the Department of Transportation (DOT). You can check their credentials on the Federal Motor Carrier Safety Administration (FMCSA) website.
Check Reputation:
Read reviews and check the company's reputation by visiting websites like the Better Business Bureau (BBB) and consumer review sites. Look for companies with a history of positive feedback and few complaints.
Get Multiple Quotes:
Request quotes from several car transport companies. Be cautious of extremely low quotes, as they may be a sign of poor service or hidden fees. A reasonable price should be competitive but not unrealistically cheap.
Understand the Types of Services:
Car transport services offer various options, including open transport, enclosed transport, and expedited shipping. Understand these options and choose the one that best suits your needs and budget.
Ask About Insurance:
Ensure that the company provides insurance coverage for your vehicle during transit. Ask about the coverage amount and any deductibles. It's a good idea to have your own insurance in addition to what the carrier provides.
Inquire About Delivery Time:
Ask about the estimated delivery time and the company's track record for meeting deadlines. Be clear about pickup and drop-off dates and locations.
Read the Contract Carefully:
Carefully review the contract before signing. Pay attention to terms and conditions, including cancellation policies, payment methods, and any additional fees.
Verify Transport Methods:
Confirm the method of transport your vehicle will be using (open or enclosed). If you have a luxury or classic car, an enclosed carrier might be the best choice for added protection.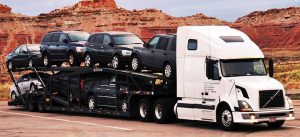 Check for Hidden Fees:
Inquire about any additional fees, such as for inoperable vehicles, oversized vehicles, or additional services. Ensure that everything is disclosed upfront.
Ask for References:
Request references from the car transport service, and contact past customers to inquire about their experiences with the company.
Prepare Your Vehicle:
Before the pickup date, thoroughly clean your vehicle, remove personal belongings, and document any existing damage with photos or a video. Keep a copy of this documentation for your records.
Stay in Contact:
Maintain open communication with the car transport company throughout the process. Ensure you have contact information for the driver and the company's customer service.
Check for Tracking:
If the company offers tracking services, use them to keep tabs on the progress of your vehicle's transport.
Confirm Delivery and Inspect:
Upon delivery, inspect your vehicle carefully. Note any new damage and compare it to the pre-transport documentation. Ensure the driver provides you with a signed Bill of Lading.
By following these steps and doing your due diligence, you can select the right car transport service that meets your needs and provides a reliable and safe transport experience for your vehicle.