Top Tips for Hiring a Moving Truck Rental Service:
Moving can be a daunting task, but hiring the right moving truck rental service can make the process smoother and more efficient. Whether you're relocating to a new home or office, these top tips will help you make an informed choice when selecting a moving truck rental service: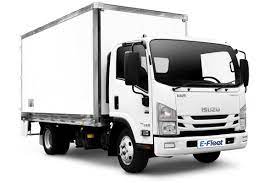 Plan Ahead:
Start your search for a moving truck rental service well in advance of your moving date. This allows you to secure the right size of the truck and take advantage of early booking discounts.
Assess Your Needs:
Determine the size of the truck you'll need based on the volume of your belongings. Renting a truck that's too small can lead to multiple trips, while a truck that's too large might be more expensive than necessary.
Check for Reviews:
Research and read customer reviews and ratings for various rental services. This can provide valuable insights into the reliability and quality of service offered by different providers.
Compare Prices:
Obtain quotes from multiple rental companies and compare their prices. Pay attention to any additional fees, mileage charges, or insurance costs that may not be included in the initial quote.
Consider Insurance:
Speak to the rental company about insurance options. While your personal auto insurance may cover some aspects, additional coverage for the rental truck can offer peace of mind in case of unexpected mishaps.
Inspect the Truck:
Before accepting the rental truck, inspect it thoroughly for any pre-existing damage. Note and document any issues to avoid being held responsible for them upon return.
Reserve Well in Advance:
Popular moving dates and weekends can be busy for rental services. To secure the truck you need, make your reservation as early as possible, especially during peak moving seasons.
Ask About Equipment:
Inquire about any additional equipment you may need, such as dollies, packing materials, or straps. These items can make loading and unloading much easier.
Read the Terms and Conditions:
Be sure to read and understand the rental contract, including fuel and mileage policies. This will help you avoid surprises when returning the truck.
Drive Safely:
Finally, when you have the truck, drive safely, taking into account the larger size and weight of the vehicle. Adhere to all traffic laws and be cautious when maneuvering in tight spaces or backing up.
Hiring the right moving truck rental service and following these tips can significantly reduce the stress and hassle associated with moving, ensuring a smoother transition to your new location.