Dubai Pickup Rentals: The Premier Trucking Company in Dubai:
When it comes to reliable and efficient trucking services in the bustling metropolis of Dubai, one name stands out above the rest – "Dubai Pickup Rentals." With a proven track record of excellence and a commitment to delivering top-notch services, Dubai Pickup Rentals has earned its reputation as the best trucking company in the city.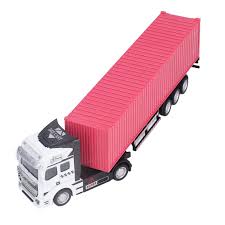 Unrivaled Fleet:
At the heart of Dubai Pickup Rentals' success is its extensive and diverse fleet of trucks and pickups. Whether you require heavy-duty haulage or smaller cargo transportation, Dubai Pickup Rentals has the perfect vehicle for the job. Their well-maintained and modern fleet ensures that your goods are transported safely and securely.
Professional Drivers:
Dubai Pickup Rentals takes great pride in its team of experienced and highly skilled drivers. These professionals are not only adept at navigating the bustling streets of Dubai, but they also prioritize safety, reliability, and punctuality. Your cargo is in capable hands from pick-up to delivery.
Customized Solutions:
Recognizing that every client's needs are unique, Dubai Pickup Rentals offers tailored trucking solutions to meet specific requirements. Whether it's a one-time, urgent delivery or a long-term logistical partnership, their team will work with you to create a plan that suits your business.
Timely Deliveries:
In Dubai's fast-paced business environment, timeliness is critical. Dubai Pickup Rentals is renowned for its commitment to meeting deadlines. With a well-coordinated logistics system and a commitment to efficiency, your cargo will reach its destination on time, every time.
Advanced Technology:
Dubai Pickup Rentals employs state-of-the-art tracking and communication technology to ensure real-time updates on the status and location of your cargo. This transparency gives you peace of mind and complete control over your deliveries.
Competitive Pricing:
While Dubai Pickup Rentals offers the best in class services, they also understand the importance of cost-effectiveness. Their competitive pricing ensures that you get exceptional value for your money.
Customer Satisfaction:
Customer satisfaction is at the core of Dubai Pickup Rentals' business philosophy. Their commitment to quality service and the willingness to go the extra mile have won them the trust of countless businesses in Dubai.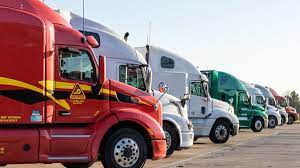 In a city that never sleeps, Dubai Pickup Rentals has earned its place as the best trucking company, offering a seamless and reliable experience for businesses of all sizes. When it comes to transporting goods in and around Dubai, Dubai Pickup Rentals is the name to trust. Experience excellence, precision, and reliability with the industry leader in trucking – Dubai Pickup Rentals.