Affordable Car Towing Options in Dubai:
Dubai Pickup Rentals is a leading provider of car towing services in the vibrant and dynamic city of Dubai. With a stellar reputation for reliability and efficiency, the company has established itself as a trusted partner for individuals and businesses alike when it comes to towing needs.
Dubai Pickup Rentals offers a comprehensive range of car towing services, tailored to meet the diverse needs of their valued customers. Whether you find yourself stranded on the bustling streets of Dubai due to a breakdown, accident, or any other unforeseen circumstance, this company is your go-to solution for prompt assistance.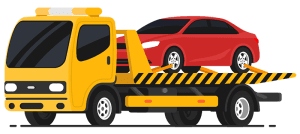 Key features of Dubai Pickup Rentals' car towing services:
Quick Response Time: In times of emergency, it's crucial to act swiftly, and Dubai Pickup Rentals recognizes this necessity. With a well-equipped fleet of tow trucks and highly trained operators, they guarantee a prompt arrival at your location, thus reducing the inconvenience you may be experiencing.
24/7 Availability: Breakdowns and accidents can happen at any time, day or night. Dubai Pickup Rentals operates around the clock, seven days a week, to provide reliable towing services whenever you need them.
Professional Expertise: The company's team of experienced professionals is well-versed in handling various types of vehicles, from compact cars to heavy-duty trucks. They use state-of-the-art equipment and follow industry best practices to ensure your vehicle is handled with care.

Safety First:

Dubai Pickup Rentals prioritizes safety above all else. They take all necessary precautions to secure your vehicle during transport, minimizing the risk of any further damage.
Transparent Pricing: The company maintains a transparent pricing policy, ensuring that customers are fully aware of the costs involved. This commitment to transparency has earned them trust and loyalty from their clientele.
Extensive Service Coverage: Dubai Pickup Rentals serves not only the bustling city of Dubai but also its surrounding areas, ensuring that help is just a phone call away, no matter where you are.
Additional Services: In addition to towing, the company may also offer services such as jump-starts, tire changes, and fuel delivery to provide comprehensive roadside assistance.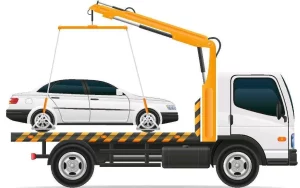 When it comes to car towing services in Dubai, Dubai Pickup Rentals stands out for its commitment to professionalism, reliability,
and customer satisfaction. They have earned a solid reputation as the go-to choice for residents and
visitors in need of dependable towing solutions in this bustling metropolis. Whether you're a local or a traveler in distress,
Dubai Pickup Rentals is there to ensure your peace of mind and a smooth resolution to your vehicular woes.