How to Choose the Best Packing Company in Dubai – A Comprehensive Guide: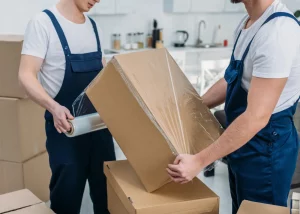 When it comes to relocating your home or office in Dubai, choosing the best packers and movers company is essential for a smooth and stress-free experience. Dubai Pickup Rentals, a reputable name in the industry, is committed to providing top-notch moving and packing services in Dubai. In this comprehensive guide, we will explore the crucial factors to consider when selecting the best packers and movers company and explain why Dubai Pickup Rentals stands out as your ideal choice.
Reputation and Reliability
The first and foremost consideration when choosing the best packers and movers company in Dubai is their reputation and reliability. Dubai Pickup Rentals has built a strong reputation over the years for its trustworthy and dependable services. Online reviews and testimonials from satisfied customers speak volumes about their commitment to customer satisfaction.
Experience and Expertise
The experience and expertise of a packing company are paramount. Dubai Pickup Rentals, with its years of experience in the industry, boasts a team of skilled professionals who are well-versed in handling all aspects of the moving process. Their expertise ensures the safe and efficient handling of your belongings, making your move stress-free.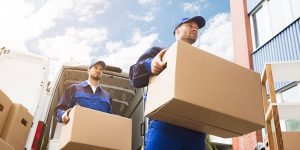 Services Offered
The best packers and movers company should offer a comprehensive range of services to meet your specific needs. Dubai Pickup Rentals provides a wide array of services, including packing, loading, transportation, unloading, and unpacking. Whether you are moving within Dubai or internationally, they have you covered.
Licensing and Insurance
It is crucial to ensure that the packing company you choose is properly licensed and insured. Dubai Pickup Rentals complies with all legal requirements and holds the necessary licenses to operate in Dubai. Moreover, they provide insurance coverage for your belongings during transit, giving you peace of mind.
Transparent Pricing
Transparent pricing is another key factor to consider. Dubai Pickup Rentals provides a clear and competitive pricing structure. They offer customized quotes based on the volume of your belongings and the distance of your move. With no hidden fees, you can trust that you will get the best value for your money.
Quality Packing Materials
The safety of your possessions during the move largely depends on the quality of packing materials used. Dubai Pickup Rentals uses high-quality, durable packing materials to ensure the protection of your items. From fragile items to bulky furniture, they have the right materials and techniques to secure your belongings.
Customer Support
Exceptional customer support is vital when choosing a packing company. Dubai Pickup Rentals prides itself on offering excellent customer service. Their friendly and knowledgeable staff is readily available to address your inquiries, provide guidance, and keep you informed throughout the moving process.
On-Time Delivery
A reliable packing company should adhere to strict timelines. Dubai Pickup Rentals is known for its punctuality and commitment to on-time delivery. Your schedule is their priority, ensuring that your move is as convenient as possible.
Environmental Responsibility
In today's world, environmental responsibility is a growing concern. Dubai Pickup Rentals takes steps to minimize its carbon footprint by employing eco-friendly practices in their operations. They use fuel-efficient vehicles and promote recycling to reduce waste.
Customer Feedback
Customer feedback is an invaluable resource when assessing the quality of a packing company. Dubai Pickup Rentals consistently receives positive reviews and testimonials from satisfied customers who have experienced their top-tier services.
Conclusion;
In your quest to choose the best packers and movers company in Dubai, consider Dubai Pickup Rentals as your trusted partner. Their reputation, reliability, experience, comprehensive services, licensing, transparent pricing, quality packing materials, customer support, on-time delivery, and commitment to environmental responsibility make them the ideal choice for your upcoming move. With Dubai Pickup Rentals, you can look forward to a stress-free and successful relocation experience.