ISUZU Pickup Trucks
ISUZU Pickup Trucks in Dubai (UAE) represent a legacy of durability and dependability that has made them a trusted choice for a wide range of automotive enthusiasts and professionals worldwide. These versatile vehicles are designed to excel in both urban and off-road environments,
offering a blend of robust engineering, advanced technology, and timeless design.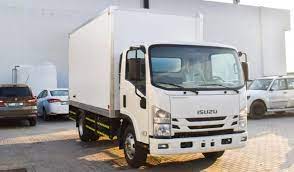 Key Features:
ISUZU Pickup Trucks: possess exceptional durability, as they have earned a reputation for their rugged construction capable of withstanding the most challenging conditions. Whether you're navigating rough off-road trails or enduring the rigors of daily urban commuting, these trucks demonstrate a lasting resilience.
Powerful Performance: ISUZU equips its Pickup Trucks with powerful engines that deliver impressive torque and horsepower. These vehicles are up to the task, whether you're hauling heavy loads, towing, or seeking an agile response on city streets.
Off-Road Prowess: ISUZU Pickup Trucks, with their robust four-wheel-drive capabilities, perfectly suit adventurers and outdoor enthusiasts. They can conquer rugged terrains with ease, ensuring you can explore remote destinations with confidence.
Safety First: ISUZU places a strong emphasis on safety, incorporating advanced features such as multiple airbags, stability control systems, anti-lock brakes, and more. This ensures that you and your passengers are well-protected on every journey.
Comfort and Convenience: Inside the cabin, you'll find a well-designed, spacious interior with ergonomic seating, intuitive controls, and modern infotainment systems. Whether you're on a long road trip or a short commute, you'll enjoy a comfortable and connected driving experience.
Versatile Cargo Space: ISUZU Pickup Trucks come in various configurations, including single cab, extended cab, and crew cab models. This versatility allows you to choose the right truck for your specific needs, whether it's for work or play.
Fuel Efficiency: "ISUZU demonstrates its commitment to delivering not only power but also efficiency with the design of many models that provide excellent fuel economy, making them suitable for both personal and commercial use.
Low Cost of Ownership:ISUZU's reputation for reliability and low maintenance costs ensures that your investment pays off over the long term with their vehicles
Pickup Tucks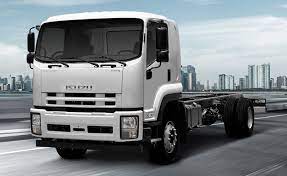 Whether you're a construction professional in need of a dependable workhorse, an outdoor enthusiast seeking adventure,
or a family looking for a reliable daily driver, ISUZU Pickup Trucks offer a wide range of options to suit your needs.
With their impressive track record, these trucks have earned their place as a symbol of rugged reliability in the automotive world.Choose an ISUZU Pickup Trucks in Dubai (UAE), and you'll be ready for whatever the road—or lack thereof—has in store.